7 Advantages of Colorbond Roofing for Your Home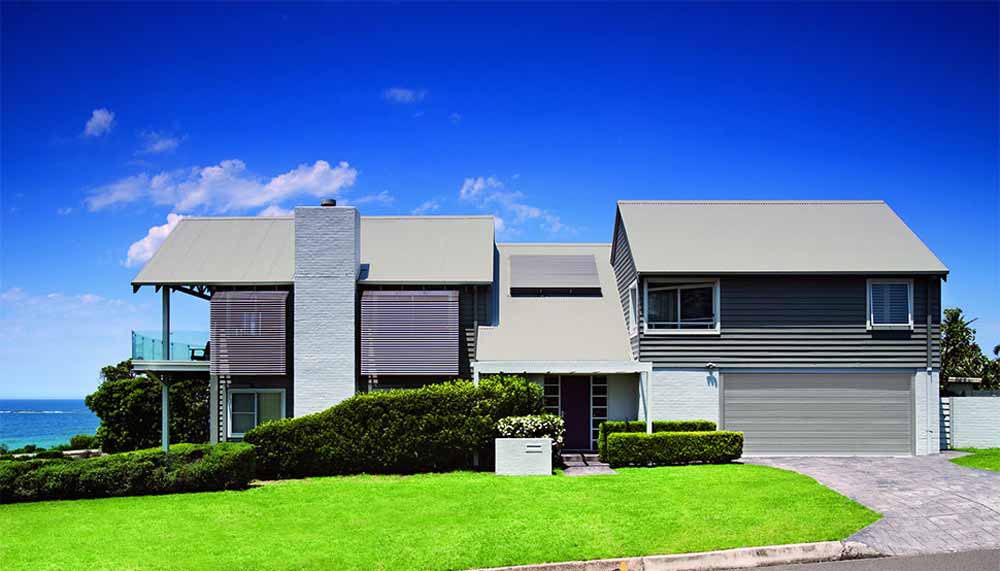 These days, more than ever before, Colorbond roofing is a popular choice for people building homes, whether they are upmarket homes or more affordable ones. Once, the roof of choice was tiles, with corrugated iron being left for sheds and commercial buildings. But once Colorbond arrived with its large colour range and ease of transport builders soon found many other advantages of using this material for their homes.
While the simple silver colour of yesterday's corrugated iron did not suit brick walls, the large colour range of Colorbond roofing means that there is a colour to suit every style and type of home and every building material. In fact, many people are turning to darker coloured roofs that seem to merge into their city surroundings or provide a foil for the surrounding countryside. The beautiful colours in Colorbond roofing have been derived from the many elements of the Australian countryside. Mountain mist, sea-spray, soil colours, eucalypts, rocks and even the sky have all played a part in the colour range.
Since time is money and Colorbond roofing is relatively speedy to install due to the size of the sheets, this type of roofing is considered to be great for budget constraints without looking cheap and nasty.
Insulation properties. Rather than being hot, Colorbond roofing deflects the sun's rays, making it much cooler than you would think.
One trouble with tile roofs is that tile absorbs moisture and so black mould tends to grow on them. Even when it is scrubbed off, the spores remain under the surface of the tile and so it grows back again. This is really bad for your health and it devalues your asset. Colorbond roofing does not remain damp, but dries off quickly so mould is not a problem.
Low maintenance. Steel roofing such as Colorbond does not need constant washing, nor do the sheets come loose like tiles often do. With an aging population, this is good news because the older you get the more dangerous climbing onto the roof is.
Colorbond roofing can be cut to any shape so that no matter what kind of roof is wanted, it can be done in this strong steel material.
Because this steel roofing comes in long, smooth sheets, it provides fewer niches for bushfire embers to hide in while setting fire to your roof. This makes it the material of choice for bushfire prone areas.
So if you are looking for a building material that is cost effective, strong and durable you will find that Colorbond ticks all the boxes. Besides which it is so attractive with all those colour choices that you could hardly pass it by.