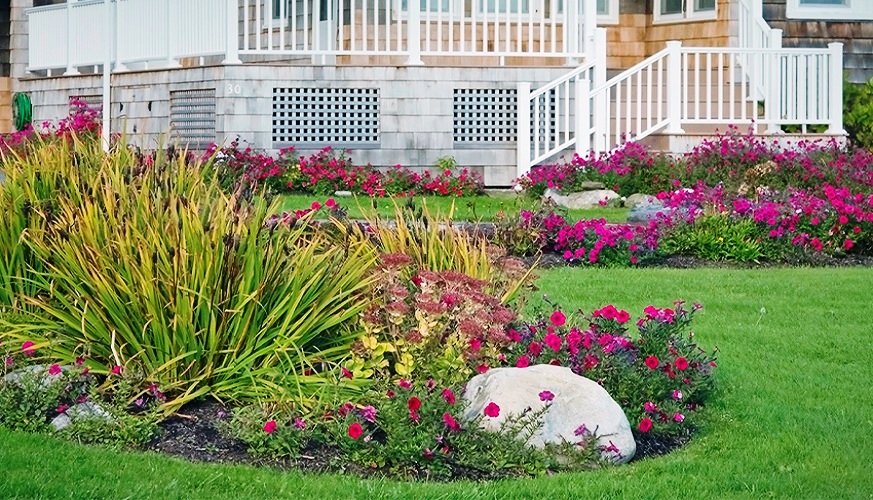 It is our belief that landscaping is not something that necessarily always follows logic. Whilst you want your landscaping to be practical to some extent, the actual design of it should not always be created following some kind of set in stone criteria. Instead, some of the best landscaping designs ever created came from someone's imagination, and they were all the better for it.
Of course, there are going to be some limitations simply because you are bound to the limits of the area you are working with, and practicalities to consider in terms of physically building the landscape, but beyond that, it is your creative mind that should be used to produce the design, not some gardening equivalent of a knitting pattern.
A lot of what we mean relates to your mindset when it comes to designing your landscaping. If you want to do it 'by the book', then the risk is that you will have a design that does not inspire and is nothing more than a replication of someone else's design, with the occasional tweak here and there.
We hope to spark your mindset into a place where your landscaping design works practically but is also allowed to develop so that the final result is something which you'll enjoy for many years.
What Is Your 'Why'?
If you are going to spend time, and money in designing and creating a landscape, you must have a reason to do so. For whose benefit is it for? You? Your family? Friends?
Read More