How to Add Cottage Charm to a Modern Kitchen Design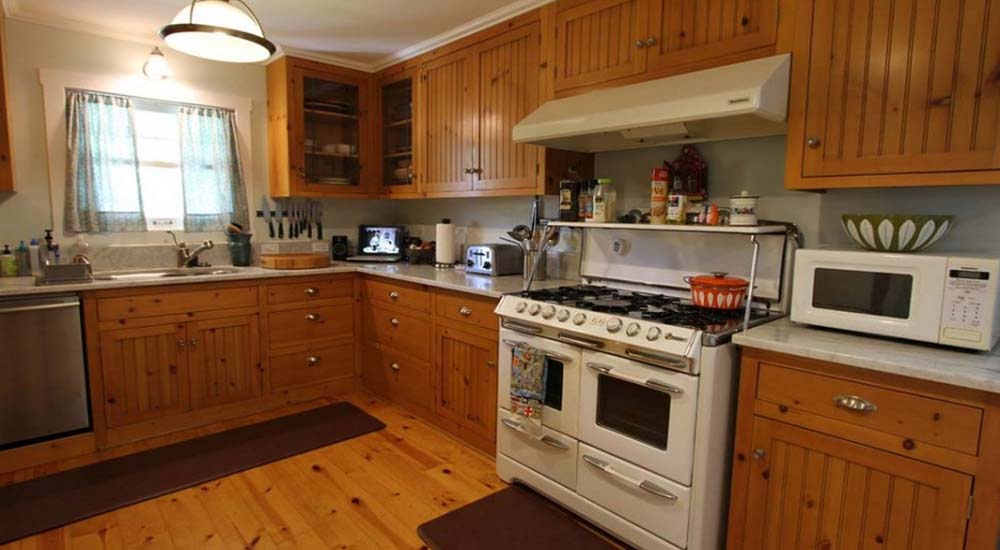 If you ask Colray Cabinets, the modern kitchen is known for its sleek, neutral colours and minimalist look. If you have a kitchen design like that, but are not totally happy with it, try adding some cottage kitchen elements to it. They can mix and merge with what is already there, offering workspace that is user friendly and functional, but still pretty in that warm, charming way the cottages of yesteryear had.
So how can you add the look and feel of a country cottage kitchen to your modern one? Here are some tips.
Add a rack on the wall for a vintage plate collection, or use open shelving to display vintage cups and saucers, a crockery teapot, and a pitcher that holds wooden spoons. Blue and white pottery looks good too. Items can be found in op shops, estate or garage sales.
Paint the walls fuchsia pink. Be careful with this one – but if you don't like it, you can always paint it a paler colour. Add potted plants such as herbs in containers like an old teapot or earthenware mugs.
Use gingham curtains at the windows. If you have a small kitchen table, dress it up with matching tablecloth.
Find old wooden furniture at recycling centres. A table, cane chairs with comfy cushions, or a sideboard are good, depending on what will fit in your kitchen.
Vintage light fixtures can also add a cottage theme to the kitchen.
Lay diamond patterned tiles on the floor or have rustic slate. Professional help may be needed for installation. Dark wood flooring with a pretty rag rug also looks very cottage chic.
Add beadboard walls. These walls are made from what looks like vertical timber palings painted white. Fix a brightly coloured timber shelf to the beadboard and have cup hooks underneath for your vintage look cups or mugs. Pretty plates can be displayed vertically.
A plate or frying pan shaped clock on the wall will add charm and be useful as well.
Add a row of dark coloured cane baskets to under-counter storage.
Jazz up wall shelves by placing patterned wallpaper behind them. This will make a real feature to display special treasures.
If you want to do a major kitchen renovation that includes many cottage kitchen elements along with the convenience of modern ones, it might be best to find a professional kitchen designer to help you. They have a really good idea of what works and what doesn't and can take a lot of the stress of renovation off your shoulders.
That way you only have to do the fun part of choosing what you want and admiring the finished kitchen. And you will be sure that your kitchen looks good rather than piecemeal.