4 Ways Aluminium Doors can Enhance Your home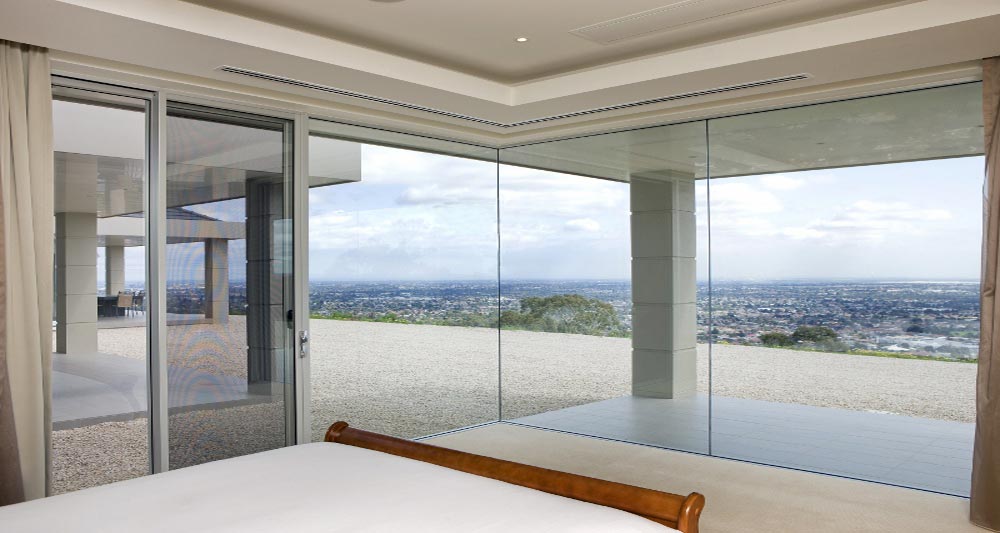 Once, windows and glass doors had to be framed in timber, which had to be kept painted to prevent warping and twisting. Timber frames made the doors much heavier so design and use was limited. These days there are aluminium frames which are amazingly light, yet strong enough to hold that glass in place. They don't have to be painted because the colour is already there. The lighter frames meant that doors especially, can be used in ways that were once impossible. Here are four ways in which aluminium doors can enhance your home.
You can remove a whole wall and replace it with bi-fold aluminium framed glass doors. This allows the outside to be easily accessed, gives more natural lighting and enhances your living space. Having breakfast or supper on a warm spring day with all the kitchen doors opened into the garden or the veranda has to be much more enjoyable than sweltering in a closed up room. It's like enjoying the outdoors without having to go out there.
If your living space is a bit dark in the daytime why not add a big sliding door to the wall or cover it completely in bi-fold doors? Add a deck or patio outside and your home is suddenly larger and more spacious than you imagined it could be. The beauty of it is that the outside view can be enjoyed just as much throughout winter by keeping the door closed and if you glaze the glass it won't let out all your heat.
Glass doors can be added in many places throughout the home. Even a bedroom can be made lighter and airier with the addition of sliding or bi-fold doors onto a deck or straight onto the lawn outside. An early morning walk around the garden before the children jump out of bed will help you to feel refreshed and energised.
If you have an outdoor kitchen, replace the exit from the house with a long sliding door or bi-fold doors right across the wall area. It will feel much more like an extension of the house and there will be room for the whole family to go out or in at the same time. When you entertain, guests will feel that there is plenty of room rather than being crowded in at the doorway.
There are many ways in which a home can be given a light and airy makeover and using aluminium doors or windows will help you create the look and feel you want. Even an older home can be renovated and spruced up in this way, enhancing your lifestyle for an affordable cost. So don't put up with dim or poky rooms; let the light into your home.