6 Tips to Make the Most of Your Security Fencing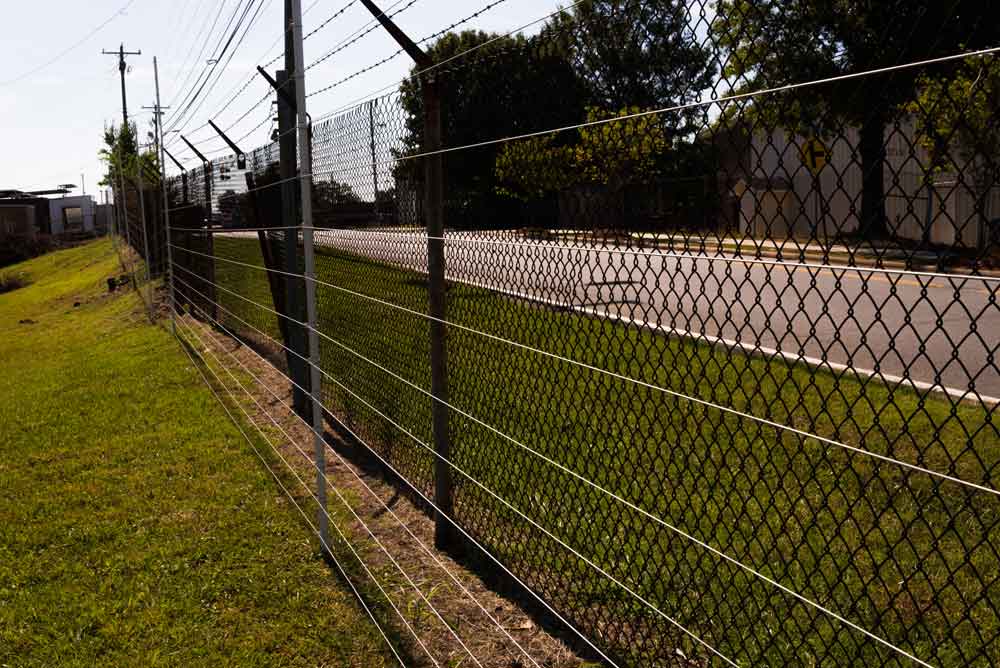 When you have security fencing installed on your property it is usually in the hopes of keeping intruders out, thus limiting loss and damage. To make the most of your security fencing you need to think like a potential burglar. What they look for is a property that they can get into and out of quickly and unseen. So take a look at your fencing and how it is set up and see if it is really as secure as you could make it, especially if no one is at home all day long. Here are some tips to help you.
Since intruders don't want to be seen they often choose a property with plenty of shrubbery for them to hide in. If your grounds are covered in trees or shrubs, consider cutting some of them down to provide a clear view from the fence to the house or commercial building.
Are there trees overhanging the fence? Low branches can help a resourceful intruder climb your fence. In addition, branches can fall from higher trees with enough force to smash a section of fence. Remember, there doesn't have to be a storm or strong wind; sometimes branches suddenly fall down on a still night.
If there is no street lighting along your fence perimeter, it is a good idea to install your own lighting. With solar panels this can be a simple task and can easily change the intruder's opinion about breaking into your property. Make sure the lighting cannot be reached from the outside of the fence.
Check your security fencing for rust or anything else that could weaken it. Maintenance is an important part of making sure no one can get in through the fence. If you don't bother to look at it for months at a time it could go rusty at the bottom, or boards could rot out and become less than secure.
You might be amazed at the lengths to which an intruder will go to get over a fence, but often the gate is the weakest point. Make sure your gate has strong hinges that cannot be accessed from the outside. And make sure the lock is strong and secure.
If your security fencing is around your home and you have a garage with a remote control roller door, don't drive away from the house before you see it is properly shut, especially at night. It is also important to have a strong lock on the door leading from the garage to the house.
When you make your property difficult for intruders to access by clearing shrubbery and installing lights, they will often walk on by and choose another one that is easier.