Epoxy Floor Coating Versus Polished Concrete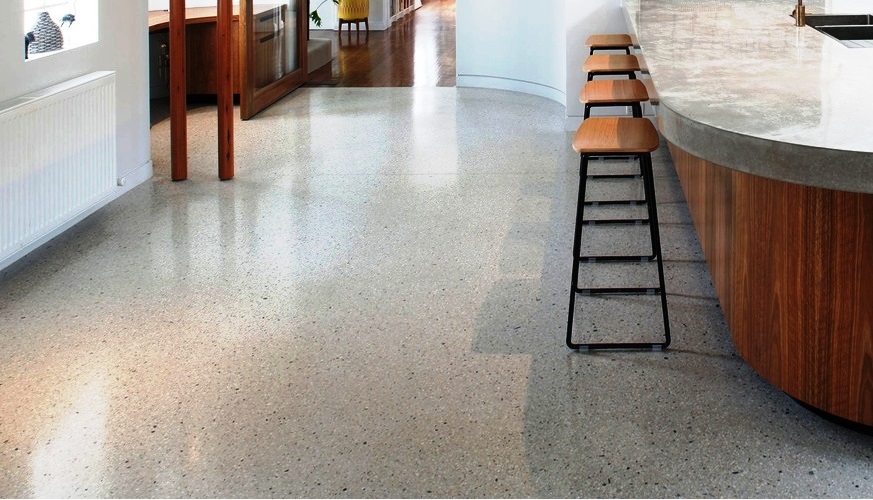 If you need to, or are considering, renewing the flooring in a commercial building, two of the choices you have are epoxy floor coatings or polished concrete. If you have never used either before, then you might be unsure which, if either, of these, is going to be suitable.
In order to change that we are going to explain to you a few of the differences between epoxy floors and polished concrete floors, and by doing so, help you to see the advantages of each of them, so that you can consider which is right for you.
Epoxy Floor Coating
This has been one of the most popular floor coatings for many years, and it is possible that you have been in dozens of buildings that have epoxy floors in them. It is created by combining two different chemical materials, which have different functions. One is a resin, and the other is a hardener, and when they are mixed a chemical bond is created. This produces an extremely strong and durable floor coating.
Some of the advantages of epoxy floor coatings are as follows:
Durability: Epoxy floors are extremely durable and can withstand heavy foot flow and items being dropped on them. This makes them great for reception areas, and industrial units.
Long Life: Epoxy floors are known to last many years, meaning less need for it to be replaced as often. This also means less upheaval, and lower costs over time.
Chemical Resistant: In many industrial and manufacturing facilities chemicals and oils are used, and these can often be spilled accidentally. A crucial benefit of epoxy floor coating is that they resist almost all chemical and oil spillages.
Water Resistant: Similarly, epoxy floors are water-resistant which prevents water spills, and even some flooding, from penetrating through to the main floor underneath.
Non-Slip: Despite its smooth appearance, epoxy floor coating is non-slip therefore making it an extremely safe surface for people to walk on.
Polished concrete Floors
Polished concrete floors are deemed to be a very cost-effective means of refinishing concrete floors, and they are environmentally friendly too, as they do not require any chemicals. They are created using a machine that grinds the surface so that it is smooth, and then it is polished until the smooth and shiny finish is achieved.
Some of the advantages of epoxy floor coatings are as follows:
Low Maintenance: Polished concrete flooring requires the minimum of maintenance and further they are extremely easy to clean, albeit you can only use water, rather than detergents.
Durable: Polished concrete floors will not crack, chip, or scratch easily, providing you with a floor that is going to last. This means lower replacement costs over the longer term
Hardens The Concrete Floor: The process by which a concrete floor is finished and polished makes that concrete harder by up to 50% and thus it prolongs the lifetime of that floor
Cost-Effective: The cost of having a concrete floor polished can be considerably lower than applying an entire coating, plus you generally do not have the cost of removing an existing coating to contend with either.
Your Choice
Ultimately whether you choose epoxy floor coating or polished concrete flooring will be up to you. If you want a floor coating that can withstand just about anything then epoxy floors tend to be more durable, however, if there are budget considerations, and you want to the most environmentally friendly, polished concrete is a great option