Engineered Wooden Flooring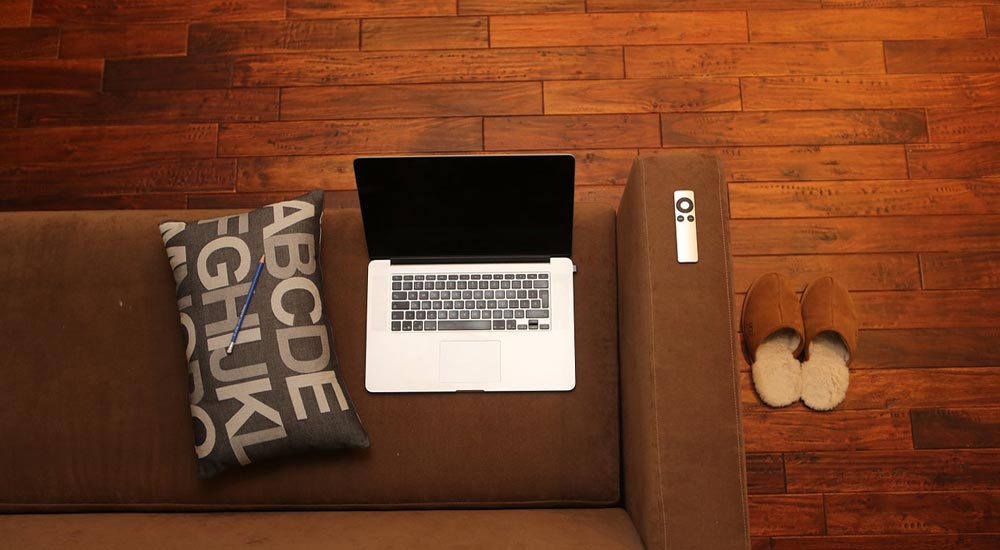 When you talk about engineered timber flooring, some people get that glazed look on their face because the word 'engineered' has appeared in the sentence. "Oh, nothing as complicated as that, please." So that means this type of flooring might go under the radar when a person is looking to refit their floors.
Why? Because it falls between the other, probably better-known options, laminate flooring and hardwood timber flooring. Engineered flooring is made completely from timber. The appearance you like so much is only in the few millimeters of the overall thickness, a bit like laminate flooring.
Engineered flooring is made up of layers, something like a hardwood layer of oak or even jarrah, just a few millimeters thick, which is affixed to a base of strong plywood.
Very Popular
Engineered timber flooring is the best of both worlds and it has risen in popularity over the years. Even though the original timber, be it oak or blackbutt, is as little as 2mm thick, the look and finish is identical to that of a floor laid with solid oak or blackbutt.
Strength
By applying that hardwood base of ply, it doesn't mean that it's less strong than a solid wooden floor. In fact, it is stronger. The method used of applying layer upon layer ensures the structure is very durable. Think layers of yarn making a rope to give you an analogy.
Durability
If you compress about 11 layers of plywood together, it will make the surface more resistant to dents when heavy objects may be dropped on the floor or when somebody walks across the room in stilettos heels. The layers act like absorbers and minimize any surface dents.
Resistant
Add to that a finish to the hardwood surface such as satin or matt lacquers, and you have a floor that is scratch and scuff resistant in the same way as you would get with a solid timber floor made of oak, jarrah or blackbutt.
Environmentally Sound Investment
The engineered timber flooring is not only more durable than a solid wood floor, but by its use it helps the environment. There is a misconception that installation of a timber floor is a bad thing, that it harms the environment. The trees are sustainably grown and act as a store for carbon that would otherwise be CO2 in our atmosphere.
How the tree is used
Solid timber flooring is made up of slow growing, valuable timber such as oak, jarrah and maybe walnut. Engineered flooring that has these finishes uses just millimetres of this wood on the surface. The bulk of the flooring is made from more common and readily available species such as pine which is farmed in a sustainable way and can grow back quickly.
What About Laminate Flooring?
While not condemning laminate flooring, remember it's made up of plastics, and they will take some time to ever break down when the flooring is eventually thrown out. The redeeming feature of laminate is, of course, the price. It will never look and feel like a real hardwood timber floor because the look alike effect is just a printed picture of the texture of the wood type. That will mean visible patterns are repeated on the surface.
Final Plus for Engineered Flooring
Price-wise the engineered timber flooring falls somewhere between laminate and hardwood. It will cost a third of the solid wood option and even with the lower cost, you don't lose that 'wow' factor that a timber floor gives your home. If you're on a budget, the engineered flooring is a great choice.